Stephens Chimney Sweep September 2017
Chimney Fire Safety Week
Essex County Fire and Rescue Service are reminding people to make sure that their chimney is safe as part of National Chimney Fire Safety Week which runs from September 9 to 15.
Real fires create a warm and homely atmosphere but bring with them extra risks both from fire and carbon monoxide poisoning, but by taking a few extra precautions people can enjoy the glow of a real fire and make sure that they and their family stay safe.
Divisional Officer Neil Fenwick said: "Now as we head into autumn in the coming weeks many people will be lighting their fires for the first time in months, before they do that we recommend they carry out a few safety checks.
"First and foremost make sure that your chimney is clean and in good working order, this includes making sure that there are no cracks in the chimney and that it is clean of residue which could spark a fire, a blocked chimney can also cause a build-up of deadly carbon monoxide gas."
Top tips to enjoy an open fire safely:
- Have the chimney swept at least once a year, or more frequently if you burn wood.
- Do not bank fires too high and remember to let them burn down well before you retire to bed.
- Use a fire or spark guard to prevent accidental fires and make sure that it has the kite mark or conforms to a relevant British/European safety standard.
- Do not place objects on or over the mantle-piece which may cause you to stand too close to the fire to reach or use them.
- Inspect your chimney regularly – particularly in the roof space – to ensure that it is sound and that sparks or fumes cannot escape through cracks or broken bricks.
- Avoid burning resinous woods as soot builds up quickly.
- Buy only suitable fuels.
-Do not overload the grate or appliance.
- Above all, ensure that you have a working smoke alarm fitted on each floor or your home.
DO Fenwick said: "I cannot overstate the importance of installing and regularly checking smoke alarms, they give you give you an early warning to a fire, allowing extra time for occupants in the home to escape."
Stephens Chimney Sweep September 2017
A little history about chimney sweeps and the possible origins of being lucky and wearing a top hat.
origin one lucky beginnings
The oldest of the stories goes back a very long way to king William of Britain way back in 1087/1100 nearly a thousand years past.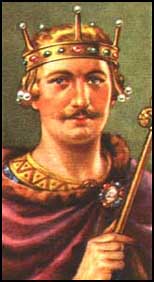 The story goes that while the king was walking a runaway carriage which was headed for his daughter was stopped by a brave man who happened to be a chimney sweep.
Later the king decreed that chimney sweeps are of lucky character. Out of gratitude king William invited the chimney sweep to the wedding of his daughter in order to both say thank you and bring some luck.
This is the first reference I can find to why chimney sweeps are considered lucky to have in attendencce at weddings.
Top Hat origins

origin two and Why top hats?
A more recent story and maybe the origin of the top hat was that of another king of England. This time King George the second during his reign in the 1700s.
It was told that a mad growling dog startled the kings mount, causing it to buck and attempt to throw the king. A chimney sweep dressed in rags rushed through the crowd of onlookers catching the horse by its reigns and settling him. King Charles thanked the sweep by announcing that from that day forth chimney sweeps would be the only labour based job to be able to wear the clothing and top hat of the gentry and professions. In those days I can imagine that this was a huge honour going from rags to wearing the cloths of a professional person that people must dip their hat too. The king also announced that chimney sweeps were lucky.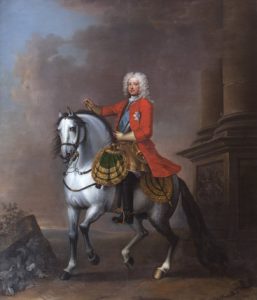 Over the following centuries these lucky beginnings spread across Europe and in more recent times, the United States and even as far as Japan. Of all the traditions in the world that have been lost the chimney sweep and their top had and tunic is still going strong today.
Some examples of the luck of sweeps are: In Germany it is usual for a member of the public to rub the golden buttons of the sweep for luck. In Holland their are lucky chimney sweeping pigs, in Poland a person may touch metal or wood when they see the sweep.
In the UK people still invite the sweep to their most sacred day their wedding, in a hope to bring some luck and children still today run out into the street to see the sweeps brush and make a wish.
Stephens Chimney Sweep March 2017
Carbon Monoxide Alarms

A carbon monoxide build up is something that happens when heating appliances aren't burning all of thier fuel properly. This waste gas, as most people already know, can be dangerous and can needlessly shorten lives. While most people are aware that overexposure to carbon monoxide is hazardous, it is not as widely known that over time, low level exposure can be just as life threatening, particularly to the vulnerable such as young children and the elderly as sudden, high levels of exposure can. Carbon monoxide affects your red blood cells' ability to get oxygen to the parts of your body that need it the most by bonding oxygen too tightly to the cells for them to let it go where it is required. Because of this, it is vital for yours and your loved ones' wellbeing that you take all the precaution you can against carbon monoxide poisoning. Prevention, as the old adage goes, is better than cure.
Symptoms of Carbon Monoxide Poisoning
* Dizziness and nausea (feeling sick)
* Actually being sick
* Fatigue and confusion
* Stomach pains
* Shortness of breath
According to the NHS, symptoms can take a little while to develop, and can also cause memory loss and poor co-ordination. All of the symptoms mentioned above can be associated with the common cold or a stomach bug, so it is vital that something that can strike in such a subtle way is avoided before it is too late.
Click here for the NHS page on carbon monoxide poisoning symptoms
Where a new or replacement fixed solid fuel appliance is installed in a dwelling, a carbon monoxide alarm should be provided in the room where the appliance is located, which is good common sense. The carbon monoxide alarm should be fixed
a.) To the ceiling at least 300mm from any wall or, if it is placed on a wall, as high up as possible (above any doors or windows), but not within 150mm of the ceiling
and
b.) Between 1m and 3m horizontally from the appliance.
It is also a good idea to get a carbon monoxide alarm installed in every room that the chimney breast runs through. This inludes any loft space. This way, you should be given plenty of warning if the substance is leaking into your home, allowing you time to safely get the problem sorted by calling in your local chimney sweep.
Stephens Chimney Sweep Information
INDUSTRY STANDARD NATIONAL CODE OF PRACTICE FOR CHIMNEY SWEEPS - February 2017
The Approved Industry Standard Code of Practice for Chimney Sweeping:-
Chimney Sweeps must be trained in accordance with the Industry Recommended Criteria of both theory and practical elements of chimney sweeping at an Industry Accredited Training Centre. They shall not practice the trade of a Chimney Sweep until they have been assessed and deemed competent by a trade organisation who meets the Industry Standard National Code of Practice.
1. It shall be the endeavour of such Chimney Sweeps involved, to provide as thorough and as honest a service available, with respect to the dangers of fire, suffocation and ill health caused by the malfunction of such chimneys, flue ways, and appliances.
2. All Chimney Sweeps involved in such work shall by virtue of the hidden nature of the task advise and work so as to keep the occupier, user or property owner aware of such faults and hazards found during working. Under no circumstances shall a person trading as a Chimney Sweep, use any methods which result in a chimney not being properly cleaned or probed by a brush, or suitable rod attachments. Care must be taken to prove a chimney to be venting by the use of smoke pellets.
SWEEPING
a. The practice of chimney sweeping shall be deemed to be the passing of an adequate sized and strength brush, appropriate to the diameter of the chimney and flue used, through the complete length of the chimney. The brush may be put through by rods, viper and star, a line and weights, or Rotary Sweeping equipment
b. There is no acceptable method of cleaning a chimney using a vacuum cleaner only
c. A Chimney Sweep must ensure that they carry a sufficient number of rods / line and weights or viper to ensure that the brush will pass the length of the chimney or flue completely
d. Chimneys should be swept thoroughly with a brush or cleaning implement that is suitable to remove the products of combustion within the flue
e. Before any sweeping commences, the immediate floor area and fireplace opening/appliance and/or any access points must be protected using suitable sealing methods, such as sheeting and foam blocks, to keep mess to the absolute minimum before and during the sweeping process
f. All Chimney Sweeps must check there is adequate ventilation and carbon monoxide alarms in all the rooms containing the flues and appliances they have worked on, as defined in the Current Building Regulations (Document J / Scottish Building Regs etc)
g. All problems and faults found during sweeping shall be made known to the person with whom the sweeping contract is made, property owner, or the operative of the appliance. All such problems and faults relating to the chimney or heating appliances shall be put in writing
h. All Chimney Sweeps will endeavour to carry out a visual inspection of chimney stacks and flue terminations prior to the cleaning of such flues and appliances
i. The Chimney Sweep must not undertake work on any chimney or appliance that is deemed unsafe or dangerous (in accordance with the current Health and Safety at Work Act). Evidence of the defect will be put in writing
j. Soot from the sweeping process must be disposed of in an appropriate manner and will only be transported with the appropriate local authority's permission in the form of a waste carriage licence. Current COSHH statements must be carried in the vehicle
k. All Chimney Sweeps must use appropriate Personal Protective Equipment (PPE) whilst undertaking their work and be trained in its use
l. All Chimney Sweeps must adhere to their Trade Bodies complaints procedure
m. All Chimney Sweeps must hold adequate insurance for the work they undertake
n. All Chimney Sweeps must carry a valid I.D card
CERTIFICATION
After a chimney has been swept, the Chimney Sweep must issue an Industry Standard Certificate of Chimney Sweeping. Should any defects or dangerous occurrences arise, they must be recorded, an Industry Standard Warning Notice and label be issued, and records kept.




Chimney Fire Danger- article from Bedfordshire On Sunday
January 2017
PEOPLE are being urged once again to have their chimneys swept after a blaze in Broom this week.
A fire crew from Shefford was sent to the incident at 18.18 in Southill Road on Tuesday night after receiving calls of a fire in a chimney stack.
They battled the blaze with hoses and used the aerial platform to access the roof to remove the chimney pot which was cracked and dangerously hot.
READ MORE: Warning to sweep Bedfordshire chimneys after four fires in the space of three days
Luckily there was no damage to the property, but firefighters are urging people to clear their flues to avoid disaster.
Service Operational Commander Ian Evans, Head of Operations, said: "Chimney fires often break out when people light chimneys or wood burners without getting their chimney or flue cleaned first and can have devastating consequences for householders and their property."
He also spoke out to tell residents that home insurance can be nullified if your unswept chimney catches fire, and said that by not sweeping you can also risk carbon monoxide poisoning.
READ MORE: Homeowners given a shock by Valentine's Day chimney fire in Gravenhurst
He said: "The smoke released naturally during burning can seep back into your house potentially poisoning the occupants. We recommend that you have a working Carbon Monoxide Detector in any room with a solid fuel appliance.
"Landlords are required to fit carbon monoxide alarms in rooms containing solid fuel appliances. Every home should also have a working smoke detector on each floor."
To prevent chimney fires householders are advised by the Bedfordshire Fire and Rescue Service to:
Have their chimney swept before lighting it after a long period of not being used (i.e. during the summer and autumn);
Ensure chimneys are swept regularly by a professional chimney sweep
Between "sweeps" keep chimneys, flues and appliances clean and well maintained
Always use a fire guard to protect against flying sparks from hot embers
Store fuel away from the appliance so sparks do not set it alight
Ensure the fire is completely out before going to bed or leaving the house
Ensure good quality and appropriate fuel is used
Avoid blocking air vents or air bricks or interrupting the air supply

Read more at http://www.bedfordshire-news.co.uk/chimney-fire-in-broom-sparks-another-fire-service-plea-to-sweep/story-30126445-detail/story.html#d0D41pxzfCkQRTJd.99